News from our partnership with Joanneum Racing Graz
Current status: September 2023
Since its founding in 2003, Joanneum Racing Graz has been one of the largest student-driven projects at FH JOANNEUM. The team is newly assembled every year and consists of students from the Bachelor's and Master's programs in "Vehicle Technology / Automotive Engineering," as well as students from other programs who take on various roles in electronics, manufacturing, public relations, or design, among others. Within a year, the team must design, construct, and build a racing car according to the prescribed Formula Student regulations. With this racing car, the team participates in the Formula Student design competition, which is held annually at various locations worldwide. Since 2022, Joanneum Racing Graz's racing car has been purely electrically powered.

This student project would not exist without support from the industry, as the team relies on sponsorship. The materials used to create the components of the racing car are of utmost importance to the "Weasels," as the team members call themselves. In this regard, they have access to high-quality materials from Kloeckner Metals, including aluminum sheets, pipes, rods, and a selection of non-ferrous metals.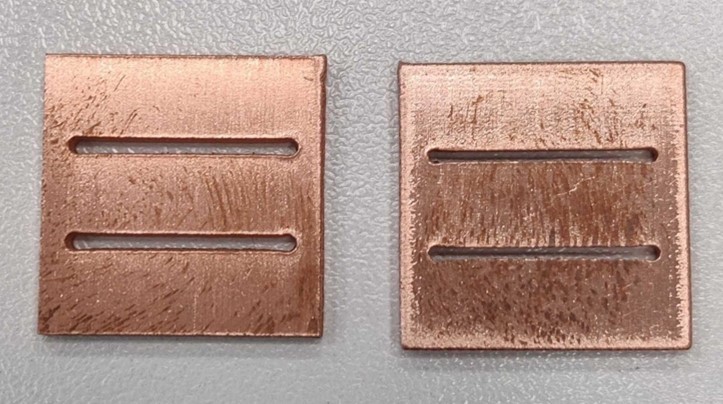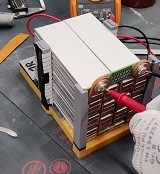 From this selection, they have taken copper sheets, which are essential for the production of the racing car's battery. For the JR23, this year's racing car, they developed a new battery concept. This battery consists of individual cells that are connected to form a stack. To ensure an electrical connection between the cells, connector bars, known as busbars, are applied. These busbars are manufactured by waterjet cutting from Kloeckner Metals' copper sheets. They are then placed on the cell contacts and connected using highly precise laser welding technology. The busbars and the stack are shown in the image below during a measurement process.

The year 2023 has been very successful for the Joanneum Racing Graz team so far. With their JR23, the Weasels have already celebrated two overall victories at the Formula Student Easter event in Hungary in mid-June and the Formula Student Netherlands event in the Netherlands in early July. Additionally, the team from the University of Applied Sciences in Graz achieved the ninth overall rank among 34 participating electric teams at the home event at the Red Bull Ring – Formula Student Austria, becoming the best Austrian team, and also set a new world record in the Skidpad discipline.